Text
Electronic remittance advice (ERA)
Receive claim details that correspond to your payment.
Text
Enrollment requirements
Review the important changes to EFT and ERA transactions.
Be a current OptumRx®-contracted pharmacy.
Be able to receive and read an 835 electronic remittance advice file. Check with your IT support staff or pharmacy software provider to confirm that can receive the encrypted claims information via File Transfer Protocol (FTP).
Paper remittance advice will be mailed for 31 days once you are enrolled, if you request. The 835 electronic remittance advice file will be your indicator that your ERA has been transmitted to your designated financial institution.
Enroll today
Download this form to enroll in the OptumRx Pharmacy ERA program. You can also use this form to make changes or cancel your enrollment.
Send completed forms to: 
OptumRx
Email: pharmacyoperations835setup@optum.com
Text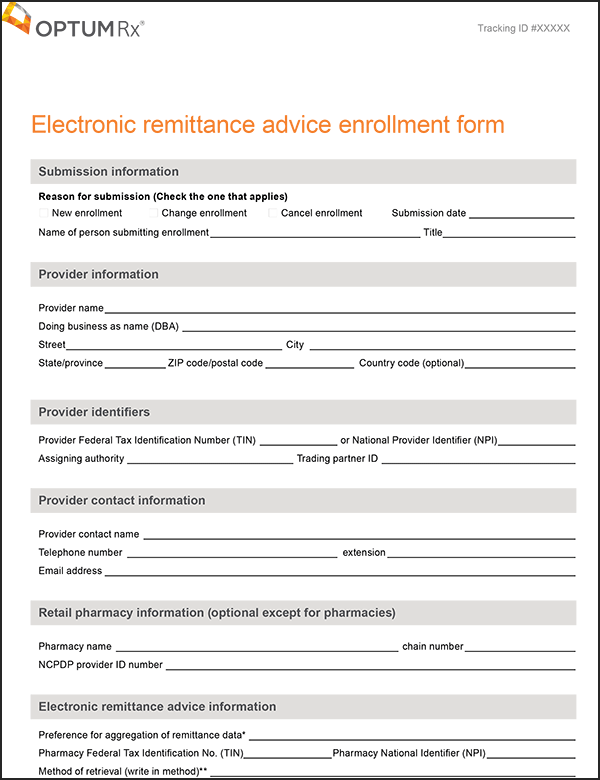 [Configure Slider]
Related resources