Text
Electronic funds transfer (EFT) enrollment
Choose a faster option for payment of claims reimbursements.
Text
EFT can help you:
Improve your cash flow — no waiting for the check to come through the mail.
Potentially pay lower bank fees since the bank will process fewer paper checks for you. 
Reduce internal costs to administer paper checks. 
You will continue to use your current process for all claims submissions. There is no cost for you to enroll in the EFT program, and no need to switch banks.
Enrollment requirements
To use the OptumRx® Pharmacy EFT program, you must meet the following requirements:
Enroll today. 
Download this form to enroll in the EFT program. You can also use this form to make changes or cancel your enrollment.
Send completed forms to: 
OptumRx
Email: PharmacyOperationsEFTsetup@Optum.com

Text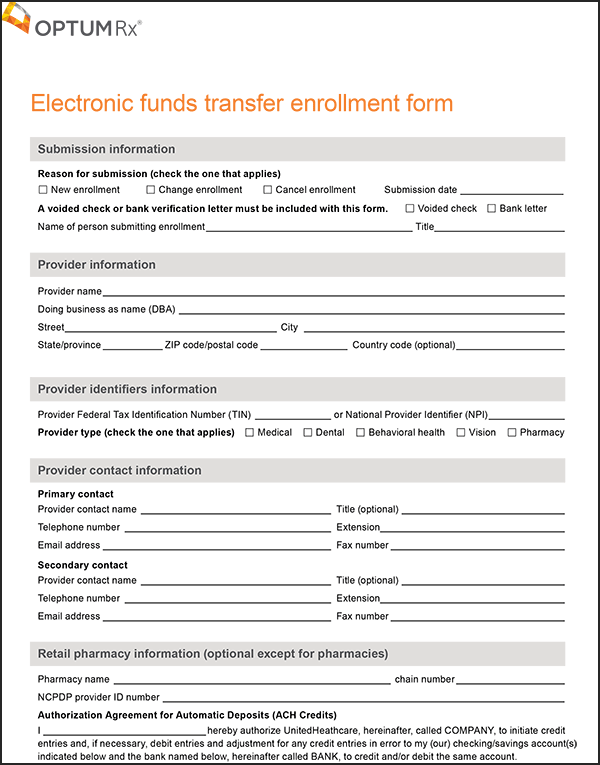 [Configure Slider]
Related resources